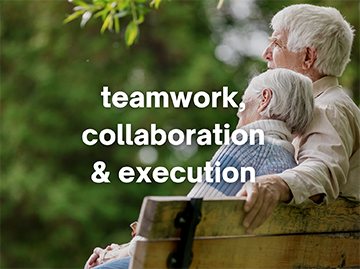 Quarter 1 was our most successful quarter ever for American Health Plans and our provider-partners. This is the result of teamwork, collaboration and ability to execute at the facility level.
The results speak for themselves:
We are on track to deliver $2 million in shared savings in Q1, which is typically our most challenging quarter. Our momentum will help carry us through the rest of the year.
In Q1, we grew our facility footprint by one third as we added more than 100 new facilities to our plans. Achieving this growth and strong operational results is proof that we have the right team and the right partners to scale our health plans and execute at the highest level.
With the great care provided by your clinical staff, combined with the support of our TruHealth team of nurse practitioners, physician assistants and registered nurses, we're achieving impressive clinical outcomes. Together, we achieved an 80% medical loss ratio in Q1. We can also point to 40% – 50% reductions in unnecessary hospitalizations and emergency room visits, improved quality measures and reductions in polypharmacy. The work we're doing at the bedside is improving the quality of life of our members.
When it comes the successful operation of our ISNP Medicare Advantage plans, the magic happens at the facility level. I recently discussed our winning approach with Skilled Nursing News for its Voices Executive Q&A (click here to read the article). Together, we've implemented targeted interventions in our existing facilities to continually improve results, and we've also created a strong onboarding process to set new facilities up for success right out of the gate. Our joint venture model works so well because we've created a culture of partnership and transparency and we're aligned in strategy, operations and results.
What's next? Our team is busy building out our 2023 benefits packages and service area expansions for next year and beyond. We'll have more exciting news to share on that in the weeks ahead. Congrats on a stellar Q1 – your success has helped make American Health Plans the biggest and fastest growing provider-owned ISNP in the country. The best is yet to come!