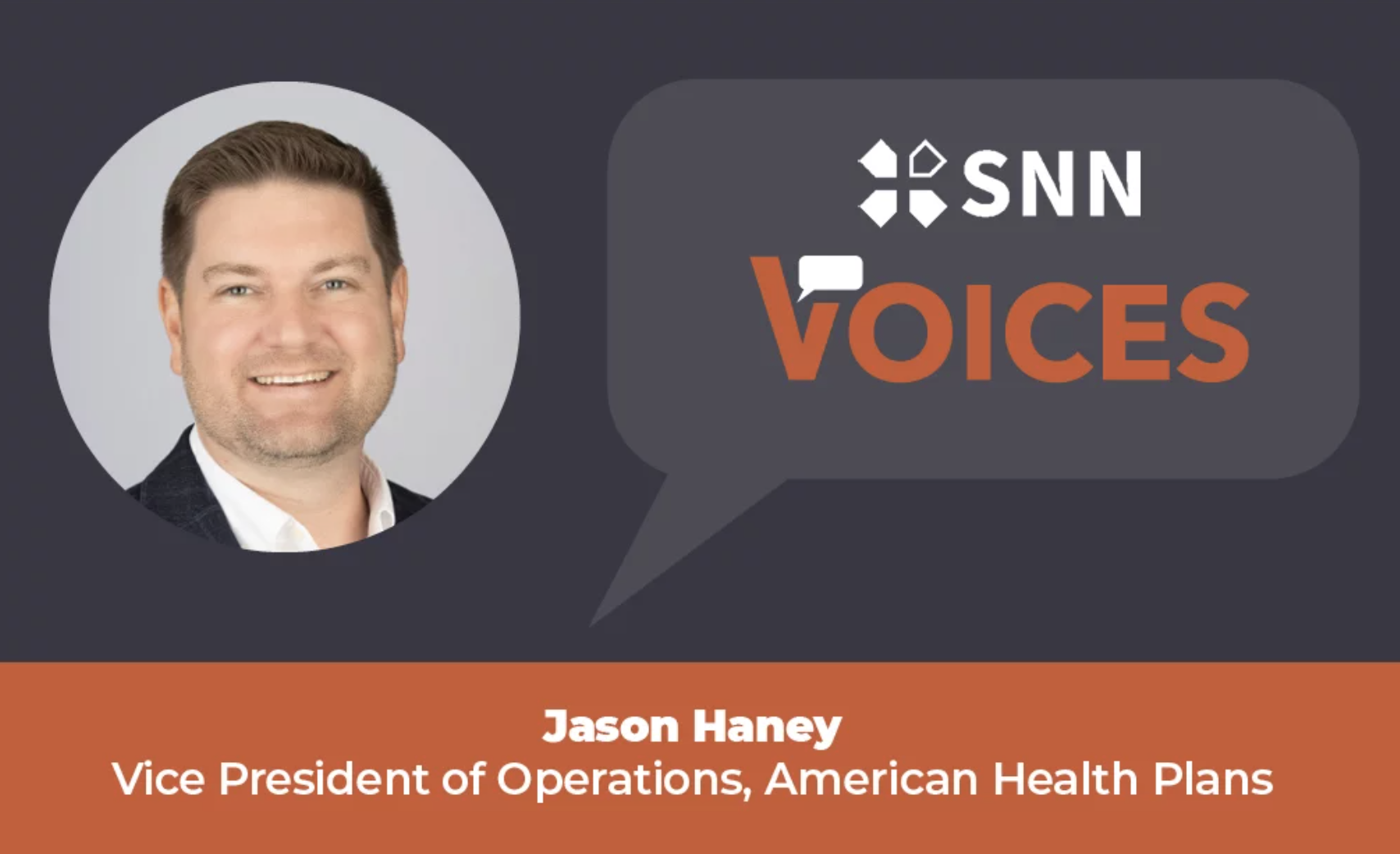 In this Voices interview published by Jack Silverstein, Skilled Nursing News sits down with American Health Plans Vice President of Operations Jason Haney to learn why SNF operators are increasingly turning away from insurer-owned Medicare Advantage institutional special needs plans (I-SNP) and moving into owning these plans themselves. Haney offers his outlook for the growing I-SNP market over the next 12 to 18 months, and shares why SNF members of American Health Plans' I-SNPs are seeing a 99% retention rate.
Skilled Nursing News: Jason, what career experiences do you most draw from in your role today?
Jason Haney: I started washing dishes in a nursing home at age 15, and eventually became a licensed nursing home administrator. As an administrator, I experienced the challenges of reimbursement, regulations and staffing firsthand. That background hardwired me to think like a provider. American Health Plans represents the convergence of providers and Medicare Advantage.
Importantly, we are not an example of a payer becoming a provider. We and our partners are providers first and are aligned in our goal of delivering high-quality outcomes and a high-touch experience.There is a lot of momentum behind the growth of Medicare Advantage plans, especially with I-SNPs, which you manage. Why do you think this segment is growing so rapidly and what is your outlook for continued growth for the next 12 to 18 months?
Haney: Medicare Advantage delivers high-quality outcomes while also removing costs from the health care system. Over 40% of beneficiaries are now enrolled in a Medicare Advantage plan, and CMS has continued to support and invest in the program. It's a strong environment for established Medicare Advantage players and new entrants. I-SNPs represent segmentation of a maturing Medicare Advantage market.