Why is the Provider-Owned ISNP a Game Changer?
August 3, 2021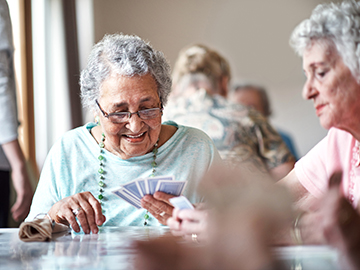 One thing 5 or 10 years ago was very clear: providers were going to have to learn to take risk.
What started as a program for residents of American Health Communities'  29 facilities continues to gain speed. American Health Plans' provider-owned ISNPs offer seven options for more than 30 organizations.
"The ISNP transitioned us and our nursing homes from a custodial Medicaid provider to the owner of the model of care and all the Medicare premium associated with that role," Watson says. "It allows us to be proactive caregivers to our residents."
While decisions about care continue to be made at the bedside, it's Watson taking options to management teams across the South and West, selling them on quick access and opportunity and inking the CMS applications and network contracts. Continue reading >
We welcome your feedback, so comment below or reach out directly to HWatson@AmHealthPlans.com.