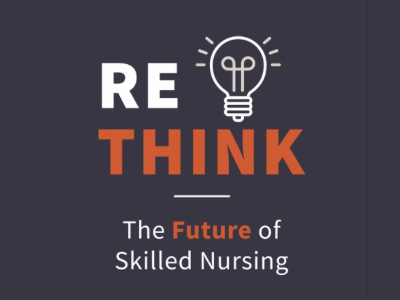 Alex Spanko offers the industry a lot of wonderful and challenging content. So it was a pleasure to speak with him about #ProviderOwnedISNP on the Skilled Nursing News podcast ReThink: The Future of Skilled Nursing.
Listen to the podcast at the bottom of this page, and below are some time codes for the items we covered:
4:30 - ISNP and the Pandemic:
"despite those challenges of 2020, and continuing in 2021, … the I-SNP model certainly held. We were able to manage our hospitalization rates at around 3.5%. We were able to pay shared savings across our book of business at about a 25% clip over top of capitation"
14:55 - Capital and the ISNP:
"We've got partners in for less than $500,000 that are still realizing the three goals of the I-SNP — the model of care, capitated cash flow, and shared savings."
19:00 - Clinical Execution:
"The whole idea here is to strip away the challenges of a fee-for-service environment,… that requires 16, 17 visits a day to a model that is intensely focused on the needs of the resident-member in the model of care."
21:45 Future of ISNPs:
"What we are is a Medicare Advantage plan, and that's a good thing. Medicare Advantage is value-based care. It is solid and growing."
American Health Plans TruHealth #ISNP #ProviderOwnedISNP